High fire risk closes The Lagoons at Toolara
The Lagoons closed until further notice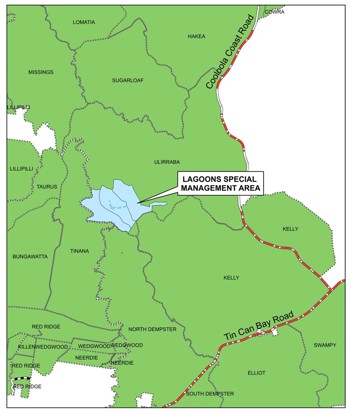 The swimming holes known as The Lagoons in the Toolara plantation forest remain closed for public safety due to the high fire risk as required by The Lagoons management plan. During the closure, remedial works will be completed along the waters edge at the second lagoon to minimise further disruption to the public.
Forest fires are unpredictable, spread quickly and may threaten public safety due to:
Risk of entrapment from rapid fire movement and limited exits
Smoky conditions affecting visibility and breathing
Falling trees and debris.
The closure applies to all members of the public including walkers, riders (on horses, bicycles or motorbikes) and drivers. First Nations People requiring access to the Lagoons for cultural reasons should contact our Toolara office on 07 5488 2112 to discuss alternative arrangements.
It is unlikely The Lagoons will be reopened until there has been significant rainfall reducing the high fire risk.
We are appealing to the public to respect the closure so that safe and responsible access to The Lagoons can be restored as soon as possible.
This closure falls under the Forestry Act 1959 and can be enforced by police, QPWS rangers and plantation officers. Fines for non-compliance currently range from $310 to $1,550.
For more information, please use the Contact Us form on this website.