Mary Valley plantations remain closed
Mary Valley plantations to remain closed until further notice
Our plantation forests in the Mary Valley remain closed until further notice following substantial rainfall and extensive flooding in February and March and additional substantial rainfall since then..
Assessments revealed numerous significant hazards including landslips, washed out or undermined roads, and compromised bridges and creek crossings, making the area unsafe for any public access until road repairs can be completed.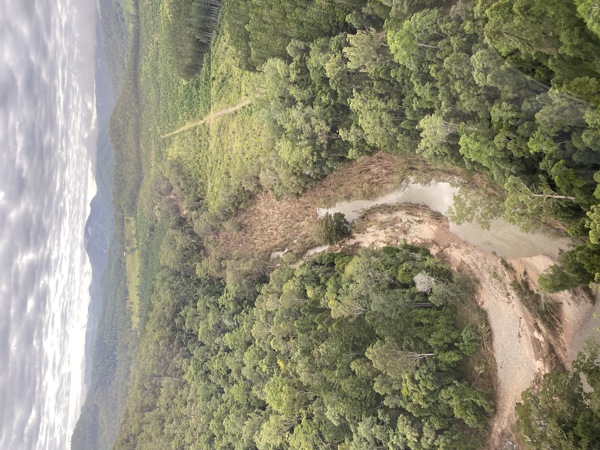 It is essential for public safety that people comply with these closures so responsible access can be restored as soon as it is safe to do so. This applies to all members of the public including walkers, runners, cyclists, horse riders, motor bike riders, drivers and photographers.
Commercial activity and organised event permits for the Mary Valley are suspended until further notice. Grazing permittees and apiarists should contact their local HQP office.
The status of this and other current plantation closures in south east Queensland will be updated on our closures page www.hqplantations.com.au/closures
Due to thousands of kilometres of affected plantation roads and hundreds of access points, it is not possible to erect closure notices at every entrance or mark all washouts and other hazards. We are relying on people to do the right thing and stay out of the plantations to remain safe and protect the forest.
We have erected barriers and signs to restrict access to badly affected areas until rectification works can be undertaken. It may be several months until full access can be restored.
Plantation forest closures fall under the Forestry Act 1959 and can be enforced by police, QPWS rangers and plantation officers. Fines for non-compliance currently range from $276 to almost $1,400.
We'd also like to remind people that damaging plantations roads by driving through mud at any time is also unlawful and penalties apply.
State and local government-managed roads through plantations remain open unless otherwise indicated by road signage or police.
Please refer to the Parks and Forests website www.parks.des.qld.gov.au for restrictions in relation to campgrounds managed by Queensland Parks and Wildlife Service in this area.
If you have an enquiry, please use the Contact Us form or call the nearest HQPlantations office, phone numbers are available on the same page or call our Imbil office on 07 5484 4200.
Last updated: 18 May 2022