Passchendaele plantation forest remains closed
HQP's plantation forest remains closed over Christmas due to damage to roads from summers storms. Road repairs should be complete by the end of January.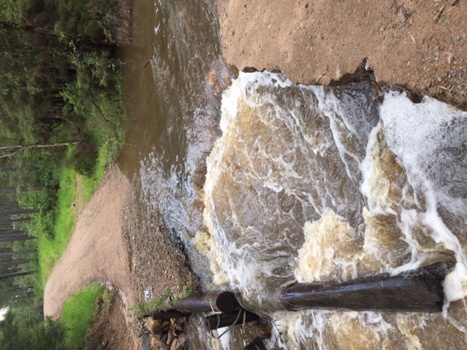 Due to damage to roads caused by heavy rain in southern Queensland in December, Passchendaele,  plantation forest will remain closed until road repairs can be completed, which is expected to be by the end of January.
The status of the closures will be updated on the closure page on our website.
All other plantations usually open to the public have been reopened, however road users are reminded to drive to the conditions and avoid driving through mud.
We are appealing to all recreation users to respect closures and restrictions so safe and responsible access to the plantations can be restored as soon as possible.
Plantation forest closures fall under the Forestry Act 1959 and can be enforced by police, QPWS rangers and plantation officers. Fines for non-compliance currently range from $276 to almost $1,400.
We'd also like to remind people that driving through mud on plantations roads at any time is also unlawful and penalties apply.
State and local government-managed roads through plantations remain open unless otherwise indicated by road signage or police.
Please refer to the Parks and Forests website www.parks.des.qld.gov.au for restrictions in relation to campgrounds managed by Queensland Parks and Wildlife Service in this area.
If you have an enquiry, please use the Contact Us form or call the nearest HQPlantations office, phone numbers are available on the same page or call our Head Office on 3882 8240. Please note, our offices are closed from 24 December 2021 to 4 January 2022.