Araucaria seed collection reaches new heights
Araucaria (hoop pine) is Australia's only endemic rainforest plantation species and is grown commercially exclusively by HQP. In addition to the usual annual Araucaria planting program, we're still restocking Araucaria plantations impacted by the 2019/20 bushfires.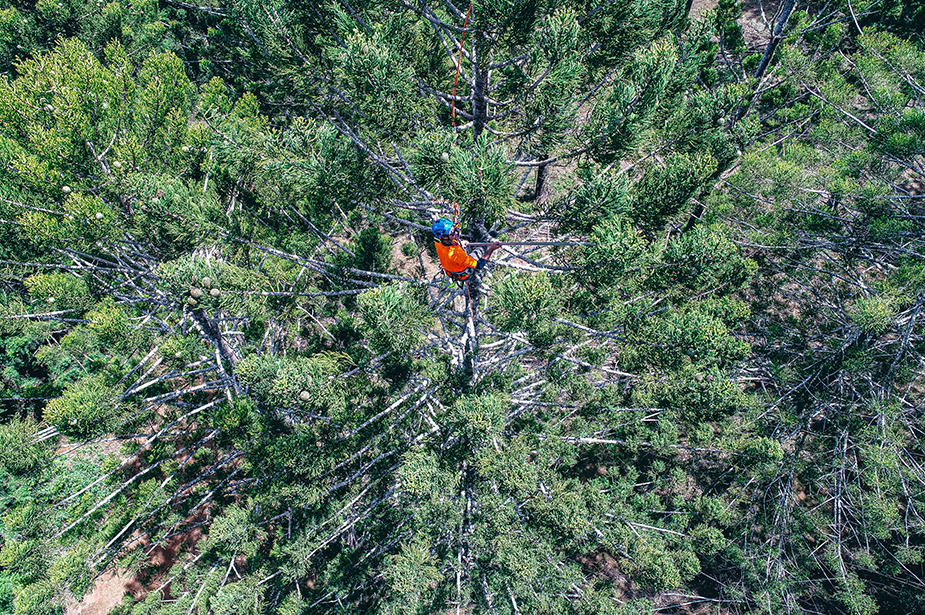 To replenish our stores and raise more seedlings for planting, we need to collect more seed in pine cones from carefully cultivated seed orchards of genetically superior trees.
This past season has been the biggest on record, with more than 10.5 tonnes of cones collected over 11 days in December from three seed orchards near Blackbutt. This is more than double the usual collection effort.
The cones began ripening early this year. As they fall apart easily when ripe, they attract hungry white cockatoos, which can destroy the cones. Once local contractor K&S Contracting notified us the cockatoos were active and that the cones were ready to collect, our specialist cone collection contractor Arbor King quickly mobilized five skilled climbers, seven ground crew and two elevating work platform operators.
The trees in these orchards range in height from 20 m to 45 m tall. To climb into the trees, a string is shot into the tops of the tree branches using a long slingshot. Then a motorised pulley system helps the climber scale the tree, reducing the amount of energy required to scale many trees each day.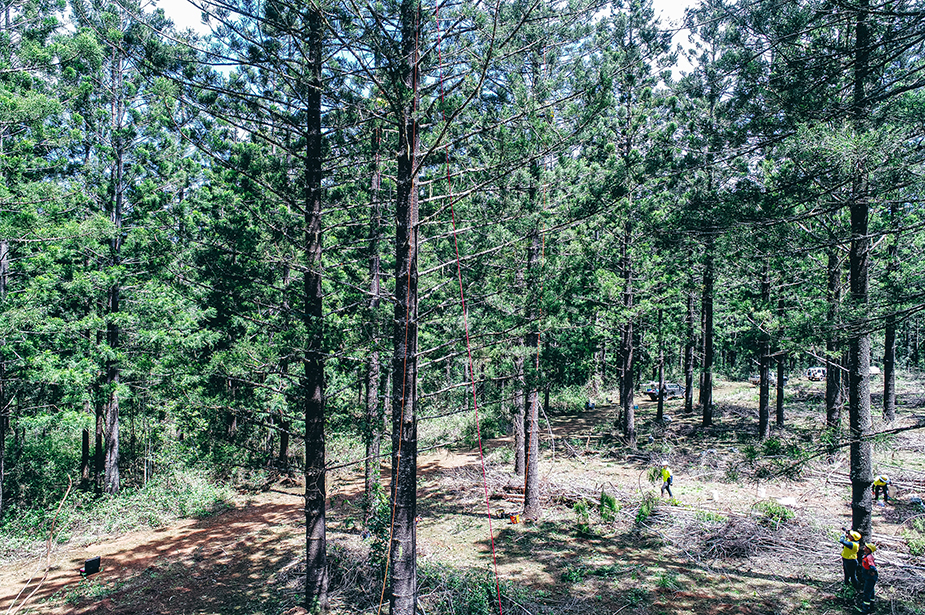 The cones are dropped to the ground, where they are collected and placed in open weave bags for transport to our Toolara nursery. After they arrive, the cones are spread out on hessian-lined trays and turned and broken apart every few days to limit mould development.
Once they've been dried and processed, the seeds are tested for viability and stored on site in a special freezer at minus 18 degrees Celsius.
This year's collection yielded 4.9 tonne of seed and will produce 15.5 million seedlings. An Araucaria seedling takes about 18 months to grow in the nursery before it can be planted.