Safety isn't just a word to us - it's a way of life
At HQP safety is our first priority. We are committed to providing our employees, contractors, business partners and visitors with a healthy and safe work environment. With a strong and positive safety culture, we strive to ensure that every day, everyone returns home safe while continually improving our health and safety performance and ensuring our safety obligations are consistently met.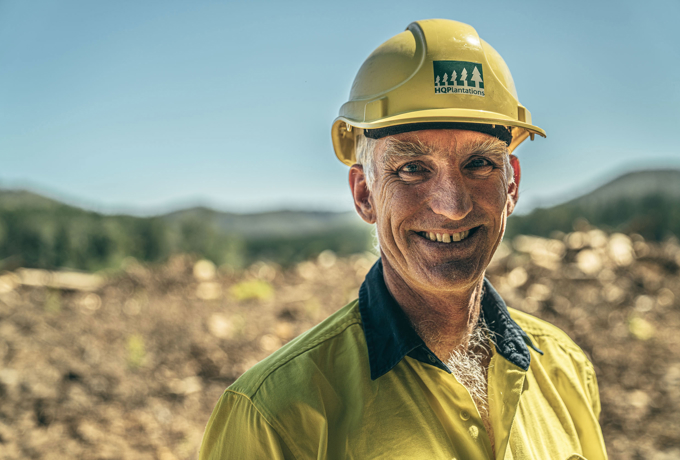 Our culture of safety
We promote a culture of safety built on trust that is: 
owned by everybody 
managed proactively 
integrated into everything we do 
led by authentic leaders 
supported by continuous learning.
Our proactive and integrated approach seeks to: 
provide a focus on risk management to eliminate hazards 
operate responsibly and ethically, always complying with our legislative requirements 
foster a culture of individual ownership
create and maintain a workplace that is healthy and safe. 

Plantation safety induction
Our commitment to safety is reinforced through our plantation safety induction.
The induction is a training program detailing the requirements to work or operate under a permit safety in our plantation forests. It covers:
health and safety responsibilities
identification of generic hazards found in our plantation forests
control measures to reduce the risk of injury by these hazards.
The plantation safety induction must be completed prior to entry onto any of our plantation estates by all workers (employees, contractors and volunteers), permittees and accompanied visitors.
This induction is conducted via our online learning portal and includes an online assessment that must be successfully completed. Once you've completed the training and assessment, which should take around 20 minutes, you'll receive a certificate which you must carry with you in our plantation forests (this can be a hard copy or an electronic copy). This certificate is valid for five years, after which you'll be required to complete the induction again.
For assistance with registering on the online learning portal and accessing the plantation safety induction, please refer to these guides: