We're growing almost 100 million trees in Queensland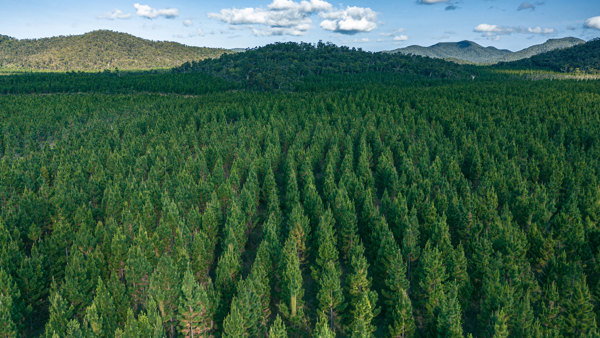 With a 310,000 hectare estate scattered from Passchendaele near the NSW border to Kuranda north west of Cairns, we're one of the largest plantation growers in Australia. If you've driven up the east coast of Queensland, you're bound to have seen one or more of our plantation forests.
View the interactive map below to see the locations of our plantations forests, including areas of state forest we manage and our private property.
By using the layers on this map you can also see national parks and state forests that are managed by the Queensland Parks and Wildlife Service (QPWS). If you are using a mobile device to view this map, you will even be able to see your location in relation to these different land tenures. Refer to the tips below the map about how to use this map for more information on how to do this.
Please be aware that while most areas of state forest we manage is accessible to the public with conditions (unless otherwise indicated - see our plantation closures map and signage), public access is not permitted on our private property.
What the icons on this map mean
Zoom in
Zoom out
Your location
Reset zoom
Map layers
Map legend
General plantation locations
State forests managed by HQP
HQP private property
How to use this map
You can search for any plantation by typing a nearby place or address into the search bar.
If you are using a GPS-enabled device, you can also zoom straight in to your location by selecting the circle on the left under the home icon.
Click on any coloured part of the map for more information about a particular plantation forest and its land tenure.
To see the legend for coloured sections on the map, click on the three dots on top of each other near the top right hand corner of the map. 
There are other features available to see on this map including our office locations and the locations of our customers, national parks and state forests managed by QPWS, whether there are currently any public access restrictions in our plantation forests or other notifications that may affect you, and where we plan to burn this year. To make these features appear, click on the three layered squares in the very top right hand corner (beside the legend icon) and select the features you would like to see.
You may also wish to view these interactive maps on other pages on this website, which provide more detail on these topics:
        HQP's defined forest area.
        Public access status for all our plantation forests.
        Prescribed burning, including where we are burning this week.