We're working with the Traditional Custodians


Acknowledgement of Country
We acknowledge Aboriginal and Torres Strait Islander Peoples as Australia's First Nations Peoples and the Traditional Custodians of the land on which we live, learn and work. We pay our respects to their ancestors and Elders past, present and upcoming and thank them for enriching us with their cultural practices, traditions and connection to Country.
We are committed to building and strengthening our relationships with First Nations Peoples, the Traditional Custodians of the lands where our plantation forests grow. 
We recognise that reconciliation is an ongoing journey that requires consistent effort and a dedicated approach on our part. In support, we have developed a First Nations Engagement Framework to guide the development of mutual respect, trust, positive relationships and genuine opportunities. 
As present-day custodians of these plantation forests, we share the deep commitment to sustainability of the Traditional Custodians who have come before us and who continue to maintain strong bonds to Country today. We believe working together will create synergies that will have lasting benefits for environmental, social, cultural and economic values for current and future generations.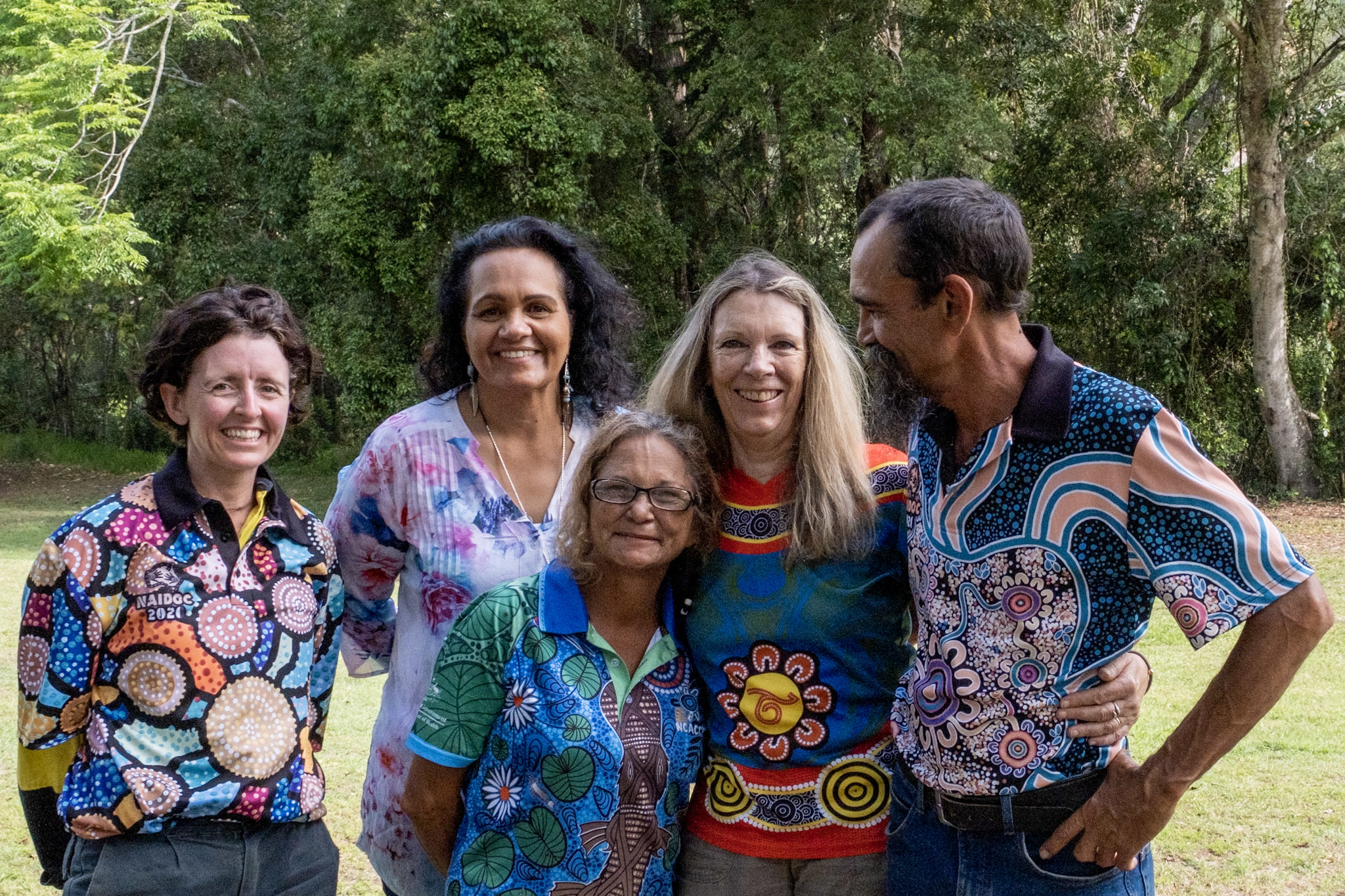 First Nations groups and HQP
We already work with a number of First Nations groups in our plantation forests. However, with an estate that ranges from the border of Queensland and New South Wales all the way to Kuranda, north of Cairns, it has been a significant undertaking to identify all the First Nations People and Traditional Custodians who share a connection with this country.
While this may not be an exhaustive list, we believe these groups include: 
Bailai, Gurang, Gooreng Gooreng and Taribelang Bunda Peoples
Budjiburra People
Butchulla People 
Darumbal People 
Djabugay People 
Dulabed and Malanbarra Yidinji Peoples
Girramay People 
Githabul People
Jinibara People 
Jirrbal People  
Kabi Kabi People 
Kambuwal People 
Nywaigi People
Wadjanbarra Tableland Yidinji People
Wakka Wakka People 
Warrgamay People 
Wulgurukaba People  
Yuggera Ugarapul People 
Yuwibara People 
We have created an indicative cultural heritage map to to show the connection between First Nations Peoples' Country and our plantation forests.
The information was obtained from our GIS native title cultural heritage layers and other publicly available information. First Nations Peoples represented may not agree with these boundaries and we will be adjust them if this is brought to our attention.
Through the development of our engagement processes, we aim to gain a deeper understanding of the relationships between each First Nations Group and their country, and understand how we can contribute to meaningful relationships.
Our current initiatives to work with or support Australian First Nations People include: 
carrying out cultural heritage surveys, inspections and inductions 
identifying and managing culturally significant sites 
cultural and cooperative burning 
local cultural awareness training 
commercial partnerships with contractors providing work for First Nations People on country 
assisting First Nations Groups to apply for forest-related community grants 
celebrating Reconciliation Week and NAIDOC Week together.

Indigenous people and HQP working together
Artwork credit - Joel Barney
All indigenous graphic design elements on this website are based on the Ku'lulu Duawa Dhu pine tree timber story artwork created for us by talented Butchulla artist Joel Barney and have been rearranged and reproduced digitally here with permission.