We're vigilant, prepared and ready to respond
We consider wildfires to be one of our greatest threats. In response, we invest heavily in control measures to protect our staff, our neighbours, our local communities and our plantations from the risk of wildfire.
Prescribed burning for 2023 has now ended. New data for the 2024 prescribed burning season will be updated around April.
Read on for more information about our holistic approach to fire management or view our interactive prescribed burning map.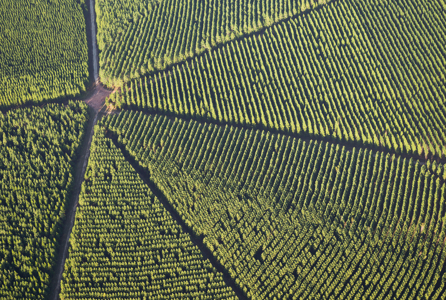 Prevention
Plantation forests have different fuel structures and more complex fire behaviour characteristics compared to traditional rural environments so prevention is important. Obviously preventing fires in the first place is our best course of action. We have a range of fire prevention strategies to put us in the best possible position before each fire season.
Read more about our fire prevention strategies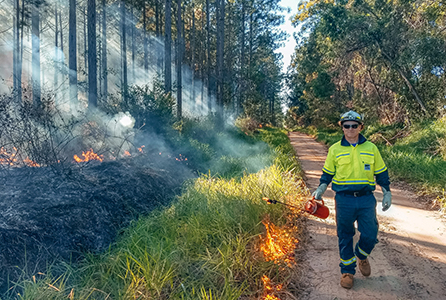 Prescribed burning
Prescribed burning saves lives, property and wildlife. Prescribed burns are low intensity fires that are performed under favourable conditions to minimise impacts on the communities that surround us. At the start of each burning season, and often in the days prior to a prescribed burn, we send a notification to those residents who may be affected. 
Read more about the prescribed burning we do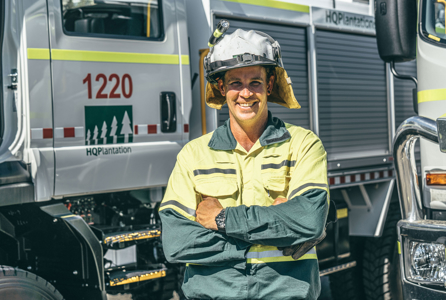 Fire preparedness
Our fire preparedness strategies include readiness before and during fire season. We are a Plantation Rural Fire Brigade registered with the Queensland Fire and Emergency Service (QFES) and training and accreditation is key to being ready. We have over 250 trained fire fighters among our employees and contractors.
Read more about our fire preparedness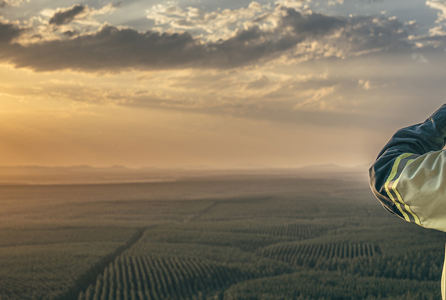 Fire detection
Early detection is critical. We operate a network of fire towers, many of which are staffed in fire season, and around 20 fire cameras that cover most of our estate, which are monitored from our regional offices all year round. During fire season, we conduct targeted vehicle patrols, occasional aerial surveillance and have recently introduced drone capability.
Read more about how we detect fires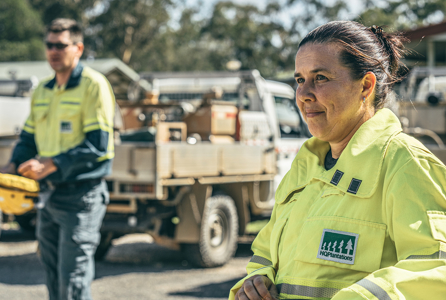 Fire response
We have a lot of experience when it comes to responding to a wildfire. We adopt the Australasian Inter-service Incident Management System and operate a large fleet of more than 80 4WD fire fighting vehicles, including 12 tankers, from key locations across our estate. These are ready to be dispatched with crews to wherever they are needed.
Read more about our rapid fire response
What can you do to help?
Arson is the major cause of most fires in our plantations and we appreciate your help protecting our forests and local communities.
To report an uncontrolled fire – dial 000 immediately
To report arson in progress – dial 000 immediately
To report suspected arson or suspicious behaviour – call Policelink on 131 444 or contact Crime Stoppers on 1800 333 000 if you would like to report anonymously.
If you see smoke in our plantation forests at any time and you cannot see a fire management presence that may indicate prescribed burning (signs, fire fighters or fire fighting vehicles) please call 000.
Here are a few other things you can do to help:
Please don't light fires or campfires in our plantation forests.
If you smoke, extinguish cigarettes carefully and take the butts with you.
Take your rubbish with you. Litter increases fire risk.
Check there are no plantation closures due to fire danger weather (or for any other reason) before you visit.
Keep fire tracks clear. Please don't drive or park on fire tracks.
Stay away from firefighting operations. Fires are no place for the public.
Comply with signage for prescribed burning activities. Areas or roads may be closed or affected by smoke. If there are no signs prohibiting access, drive to the conditions.
Interactive prescribed burning map
Prescribed burning is an important part of our fire management program. During the prescribed burning season, the interactive map below is updated weekly to show:
where we are burning this year - blue areas, available from around April each year.
where we are burning this week - orange flame icons when zoomed out, orange areas when zoomed in - click on these for more detailed information about the planned burn.
where we have already burned -  yellow areas, shown until December each year.
We do our best to keep this information up-to-date, however prescribed burning is dependent on the weather. Conditions may deviate from the forecast and planned burns may be cancelled or locations may be changed at short notice to take advantage of favourable conditions. If you live adjacent to an area we plan to burn, we will always endeavour to let you know beforehand.
How to use this map
You can search for prescribed burning activity at any location by typing a place or address into the search bar.
If you are using a GPS-enabled device, you can also zoom straight in to your location by selecting the circle on the left under the home icon.
Click on any coloured part of the map for more information about that area.
To see the legend for coloured sections on the map, click on the three dots on top of each other near the top right hand corner.
What the icons on this map mean
Zoom in
Zoom out
Your location
Reset zoom
Map layers
Map legend
Burning this week - general area
Burning this week - specific area
Burning this year
Already burned this year
State forests managed by HQP
HQP private property