First Nations Engagement Framework launched
HQP's First Nations Engagement Framework
Our First Nations Engagement Framework comes from a genuine desire to build strong and long-lasting relationships with all First Nation Groups where our plantations grow.
It acknowledges their spiritual connection, ancestry, innate wisdom, and both ancient and modern culture and customs, and that this is their Country.
Supported by our board, management and every level of our business, this approach is led by our people who live and work locally, and have the direct relationships with local First Nations People on Country.
The framework is written both as a guide for HQP teams and for First Nations Groups.
Developed with First Nations People, the framework guides how we will develop or continue to grow genuine, meaningful and balanced relationships with local First Nations Groups, share our management plans, seek advice on protecting cultural heritage, seek opportunities to work together when it's good for everyone, and discuss potential land use changes. For more detail on each of these opportunities, please refer to the framework document.

The framework also offers practical planning advice including guidance for appropriate engagement, relationship building, respecting knowledge and considering feedback, timely decision-making and transparency.
We're very grateful to the First Nations people, Annandale Consulting and our working group team for putting together this important document to guide our future relationships with First Nations Groups, and to everyone at HQP for embracing it.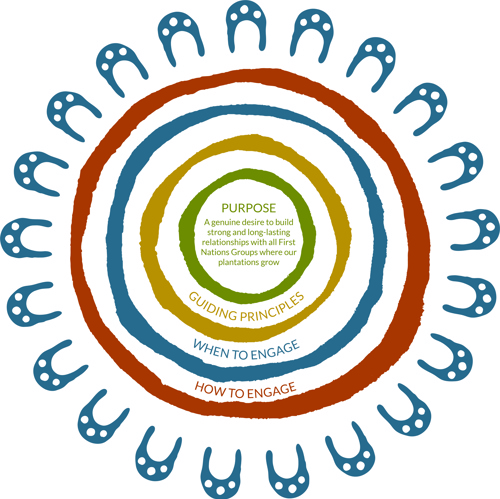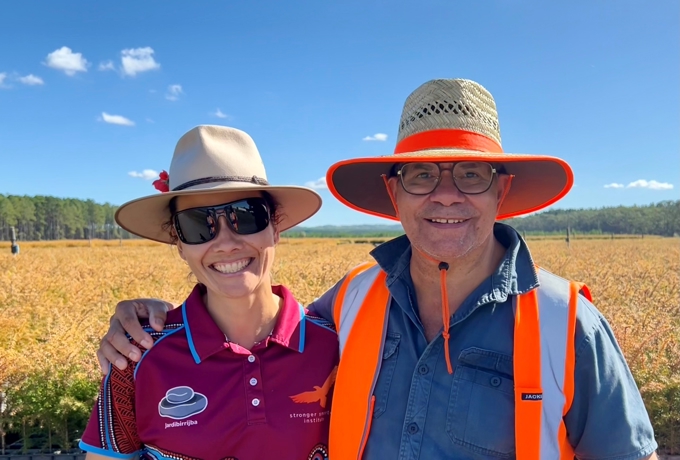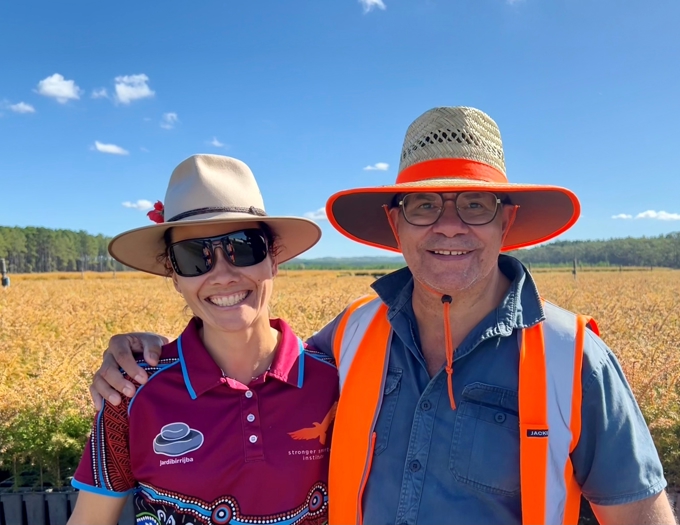 Who was consulted?
The working group who developed this framework over a series of workshops and meetings included the following First Nations contributors:
Tolita Dolzan – Aboriginal and Torres Strait Islander Education Advisor
Anthony Czygan – Indigenous forestry
Rachael Cavanagh – Firesticks Alliance, Aboriginal partnerships and engagement
Leeton Lee – Firesticks Alliance, cultural fire practitioner


Further consultation was undertaken with Norman Bond and Cecilia Combo of the Kabi Kabi People, with the largest Country where our plantations grow, and Phil Rist from Girringun Corporation, who represent four Nations with Country where our plantations grow in North Queensland (pictured with Tolita Dolzan).
What people are saying about the framework


HQPlantations First Nations engagement framework has been developed as a starting point for positive relationship building between HQP and the local First Nations. The group involved with developing the framework did so with a genuine vision to understanding and respect for our culture while improving communication, working relationships and protection of Country. In symbolic language this document is seen as the center of a ripple effect, each layer slowly getting bigger as it reaches out. HQP hopes to mimic these ripples as positive, respectful and genuine relationships grow.
HQP is genuine in the aspirations of this document and believe that the histories, stories of the people and cultural significance of the areas in which their plantations are, have invaluable importance. This document was created with true intent to do things in 'proper and respectful ways' and provide a foundation for HQP and the local First Nations Groups to build on potential opportunities that are balanced and sustainable for future generations.
The engagement working group recognises the significance of places and connections to Country are inseparable from our people, but also individual for every First Nations Group and therefore welcome the input and involvement of those from the different local areas with the interest of building positive relations.
Tolita Dolzan, First Nations representative on the development of HQP's First Nations Engagement Framework
"Ngai Cobble Cobble Warra, ngai Boobargun Nguumunge, ngai Gujus,
ngai Cabool, ngai Barrungam, Budin Yadgie, Ngeum"
"I am a descendant of the Cobble Cobble people from Warra. I am kinnected to Bunya Mountains, I am kinnected to carpet snake. I am Barrangum language speaking. I am called Big Sister."