Recognising the women who work for HQP
Celebrating International Women's Day by recognising HQP women's important contribution to our company and industry.
Recognising the women who work for HQP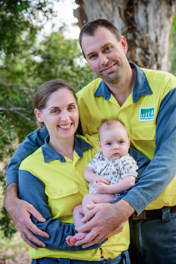 The women who work for HQP make a great contribution to both the company and the industry and International Women's Day seems like a great time to recognise and celebrate what they do. Women work in most aspects of our business including forest operations, the nursery, stewardship, science, community engagement, geospatial information, sales, finance, accounting, legal, human resources, and corporate, business and technical support.
Masters at multi-tasking, these women manage teams, chair committees, collaborate in working groups, set standards, undertake research, plan work programs, grow trees, fight wild fires and perform myriad other valuable tasks, often while also supporting partners, raising families, caring for aging parents, studying, volunteering, and just generally making the world a better place.
Here is what some of them have to say about making their mark and why they love working in what has traditionally been a male-dominated industry:
I love that what we do makes a difference – sustainably grown wood is good for people and the planet.
Working with a great team dedicated to growing plantations sustainably means a lot to me
I'm engaged and recognised for the value I contribute, not my gender
I love the variety of tasks and projects within my role
I'm proud of our history and excited for the future of forests and what they can offer our world
I love that I get to work in the field and travel in Queensland
I contribute to the creation of a diverse and collaborative team that thinks broadly, delivering opportunities for innovation and success
I'm impressed by the leadership potential of our women and look forward to their progression into senior management roles
I love having the opportunity to apply science to improve everyday business
I like that I get to work for a company with an environmental conscience
I appreciate the flexibility HQP allows me, making it possible to juggle my children and my job
I love the environment I work in and the people I work with in the shared objective of managing a productive and sustainable forest
Our team is like a family
The forest industry has the best people!
We think you'll agree any business is fortunate to have people with this level of skill, experience, passion, commitment and appreciation for what they do.
If you're reading this and feel, like we do, that HQP would be a great place to work, keep an eye on our career opportunities for a position that matches your skillset. If you'd like to understand more about what we do, feel free to browse the rest of the website and read more about career pathways and forest management.