Assurance our plantations are sustainably managed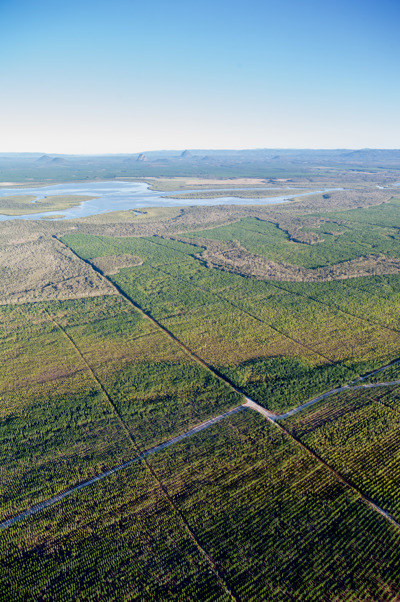 Our forest management practices are independently accredited to internationally recognised certification standards Responsible Wood® (RW/1-21-3) and Forest Stewardship Council® (FSC®-C107541).
Accreditation provides customers, stakeholders, neighbours and other forest visitors with the assurance that our plantation forests are managed sustainably with regard to economic, environmental, social and cultural requirements.
Both certification standards include principles and criteria which cover:
compliance with the law 
implementing sound planning, monitoring and reviewing processes 
workers' rights (fair pay and conditions, workplace health and safety) 
respecting Indigenous peoples' rights and cultural heritage sites 
sustainable timber production 
supporting local communities and considering stakeholder views in management decisions and planning 
protecting the environment (soil, water, biodiversity, pests, fire and high conservation value forests). 
Periodic audits are usually conducted annually by each certification body and recertification audits are conducted every three years for Responsible Wood and five years for FSC. These audits include:
inspecting forest operations
examining documentation and systems 
talking to staff, contractors and stakeholders
reporting HQP's performance against the standard, including any non-conformance issues and corrective actions required to maintain certification.
Responsible Wood
Responsible Wood is committed to protecting and promoting Australia's unique environments with standards that ensure a forest industry that is environmentally, socially, culturally and commercially sustainable.
They have developed certification standards for wood and wood products sourced from sustainably managed forests in Australia. These standards provide guidance and accountability for forest managers, manufacturers and suppliers.
The Responsible Wood Certification Scheme is underpinned by two Australian Standards®:
Sustainable Forest Management (AS 4708)
Chain of Custody for Forest Products (AS 4707)
The scheme is endorsed by the Programme for the Endorsement of Forest Certification (PEFC), the global authority on sustainable forest management. 
HQPlantations is proud to be certified by the Responsible Wood Certification Scheme (RW/1-21-3). For more information, you can view our Certificate of Registration and our 2021 surveillance audit report.
Forest Stewardship Council
The Forest Stewardship Council (FSC) is a non-governmental, not-for-profit organisation that operates in 81 countries all over the world. It's a global network that was established to promote the environmentally appropriate, socially beneficial and economically viable management of the world's forests.
FSC certification tracks wood from the forest to the shelf, so when you see the FSC label on a product, you can rest assured that the paper or timber came from responsible sources. For more information about our FSC certification, see a copy of our Statement of Certification or our latest audit report, visit our page on the FSC website.
What is chain of custody?
Chain of custody refers to the ability to track timber from the forest it came from to final products such as furniture, paper or lumber. 
We maintain a chain of custody procedure in order to: 
provide our customers with the opportunity to buy certified forest products 
demonstrate compliance with Responsible Wood and FSC chain of custody requirements.
Our chain of custody certifications allow our customers to put the Responsible Wood and FSC brands on their products, so consumers know the products are from well-managed forests. 
All productive plantation areas we manage are covered by both Responsible Wood and FSC and are therefore eligible to be sold as certified forest products.