Inter-urban Break Outdoor Recreation Plan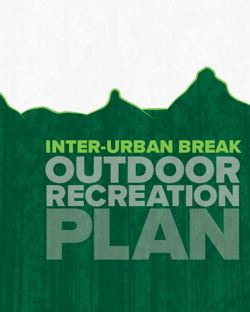 HQP in partnership with Sunshine Coast Council, Queensland Parks and Wildlife Service, Sport and Recreation Services Queensland and Moreton Bay Regional Council has developed an Outdoor Recreation Plan to guide cross-tenure infrastructure planning for outdoor recreation activities on public land located in the inter-urban break between Brisbane and the Sunshine Coast.
The inter-urban break has significant landscape and cultural, environmental, recreational, economic and tourism values and is a popular outdoor recreation area in South East Queensland for more than 30 different types of outdoor recreation activities. The plan identifies ways in which the partners can contribute to a range of active and passive recreation opportunities in suitable locations and landscapes.
We will continue to work with other land managers and stakeholders to support the implementation of the Inter-urban Break Outdoor Recreation Plan to strike a balance between commercial and recreation activities and the protection of this stunning area.
The Inter-urban Break Outdoor Recreation Plan was partially funded by the Queensland Government's Department of Housing and Public Works – Sport and Recreation. 
Interested in learning more about this project? Download a copy of the Inter-urban Break Outdoor Recreation Plan.
Forest Watch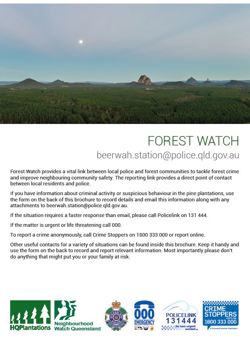 Forest Watch is a joint initiative between HQP and the Queensland Police, providing a vital link between local police and Beerburrum forest communities to tackle forest crime and improve neighbouring community safety. The reporting link provides a direct point of contact between local residents and Beerburrum police.
People with information about criminal activity or suspicious behaviour in any of our plantations forests can use the form on the back of the Forest Watch brochure to record details and email the information to a direct police inbox for investigation.
Find out more about reporting unlawful or suspicious behaviour.