HQP embraces equity and IWD 2023
International Women's Day #EmbraceEquity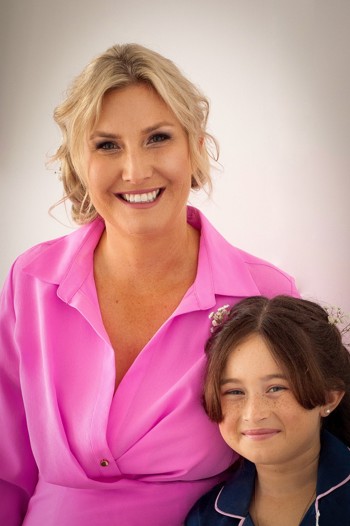 International Women's Day is a date to celebrate how far women have come in society, politics and in commerce. The day sees employers like HQPlantations showcase their commitment to all employees to stand up and embrace equity as part of "Our Growing Together – One HQP" culture.
"IWD is a great opportunity to reinforce the fact that everyone has a role to play in forging a more gender-balanced world. We are at an exciting time in history where we no longer have to ask for diversity, equity and inclusion, it is simply expected that workplaces are inclusive. We notice its absence and celebrate its presence," says Kristie Gannon, the Chair of HQP's Diversity, Inclusion and Belonging committee.
"I am so proud that HQP through our Growing Together - One HQP Culture has been on this journey for some time and well before I joined the business," Kristie said.
HQP's Diversity, Inclusion and Belonging committee has reinvigorated itself for 2023 and following a series of women's workshops, the committee and broader organisation has a number of initiatives on the agenda to continue to drive positive change for opportunities to exist within the organisation.
"Businesses need to celebrate what we do well around equality, while also playing a vital role in education so that we all understand embracing equity is not a gender-related opportunity, it is an opportunity for us all to embrace and encourage others to drive inclusive behaviours so that equity represents all aspects of our lives and not just in the workplace."
Kristie said that in the past two years, the number of women in middle management at HQP has tripled. Where previously there were two female managers in the organisation, there are now seven across a range of teams including human resources, stakeholder engagement, commercial planning, financial control, nursery management, stewardship, and resource management.
"We are proud that women are now represented in almost every part of the business and are equally active in aspects of fire management, roles almost everyone has in fire protection in addition to their day-to-day role."
"HQP has generous working from home flexibility and parental leave to ensure working parents have the flexibility and support they need to take care of themselves and their families, taking the burden off the traditional role of women as family carers."
This year's IWD #EmbraceEquity theme build's on last year's 'gender equality today for a sustainable tomorrow', exploring the ways in which women are leading the charge on climate change adaptation, mitigation, and response.
"Women at HQP working at the forefront of sustainable, renewable forestry are part of the solution to climate change. They are making a powerful contribution to a sustainable future for everyone and our families futures," said Kristie.