It's important to keep our forests healthy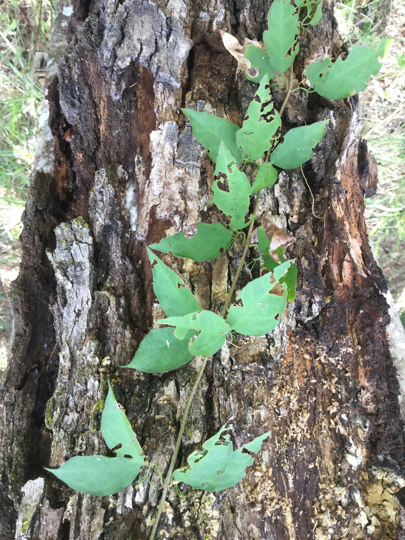 As a land manager, we manage plant and animal pests according to the requirements of the Biosecurity Act 2014 and Biosecurity Regulation 2016. In doing so, we are supported by officers from regional councils and the Department of Agriculture and Fisheries. 
Treatment plans prioritise pest infestations or populations with high capacity for spread, controlling new and isolated pest occurrences, and areas where offsite impacts are potentially higher due to environmental values and proximity to neighbouring properties. 
Some invasive pests of concern that occur in our plantation forests include giant rats tail grass, groundsel bush, cat's claw creeper (pictured), mother of millions, Siam weed, feral dogs and feral pigs. 
We are an active member of the State Lands Pest Management Committee and provide regular reports of company pest management activities to this forum. 
We use an integrated approach to pest management based on the complimentary use of mechanical and chemical application techniques, selectively applied based on a good understanding of pest life cycles and effects on plantations. 
In conformance with national guidelines, we utilise a range of biocontrol agents to control plantation tree pests or to reduce the impact of serious environmental weeds.
Examples include: 
deployment of a nematode and parasitic wasps to limit the impacts of sirex wood wasp on Southern Pine plantations
participation in national research trials to develop biocontrols for a range of pests, including Californian pine aphid and weedy sporobolus grasses
release of approved biological control agents to suppress weeds of national significance, including lantana, cat's claw creeper and Madeira vine.