Barcoo Plant Hire celebrate 30 years in business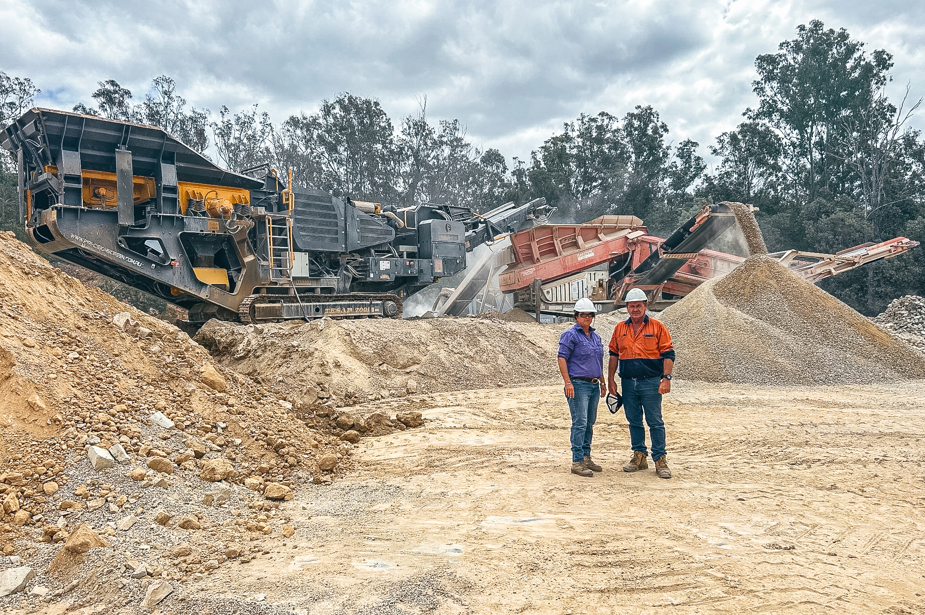 Brett and Jodie Johnson, the owners of Barcoo Plant Hire, recently celebrated the 30th anniversary of their business.
By Bob Lewis
Barcoo started with HQP in 1995 (then known as DPI Forestry), when we moved from dozer push heap and burn, to the more environmentally friendly contour windrowing. This required a new mindset, and machines which were softer on the environment than bulldozers. After an initial trial period, Barcoo's excavators were adopted as the primary site prep machine for steep slopes.
Barcoo where heavily involved in our R&D program in the site preparation space from the outset, and Brett contributed ideas brought back from field trips to Canada and Tasmania. Barcoo excavators were fitted with various spot mounding implements through the early years, which they were heavily involved in the development of (including the Bandicoot and the Cane Toad), and are currently fitted with stick rakes designed by Brett.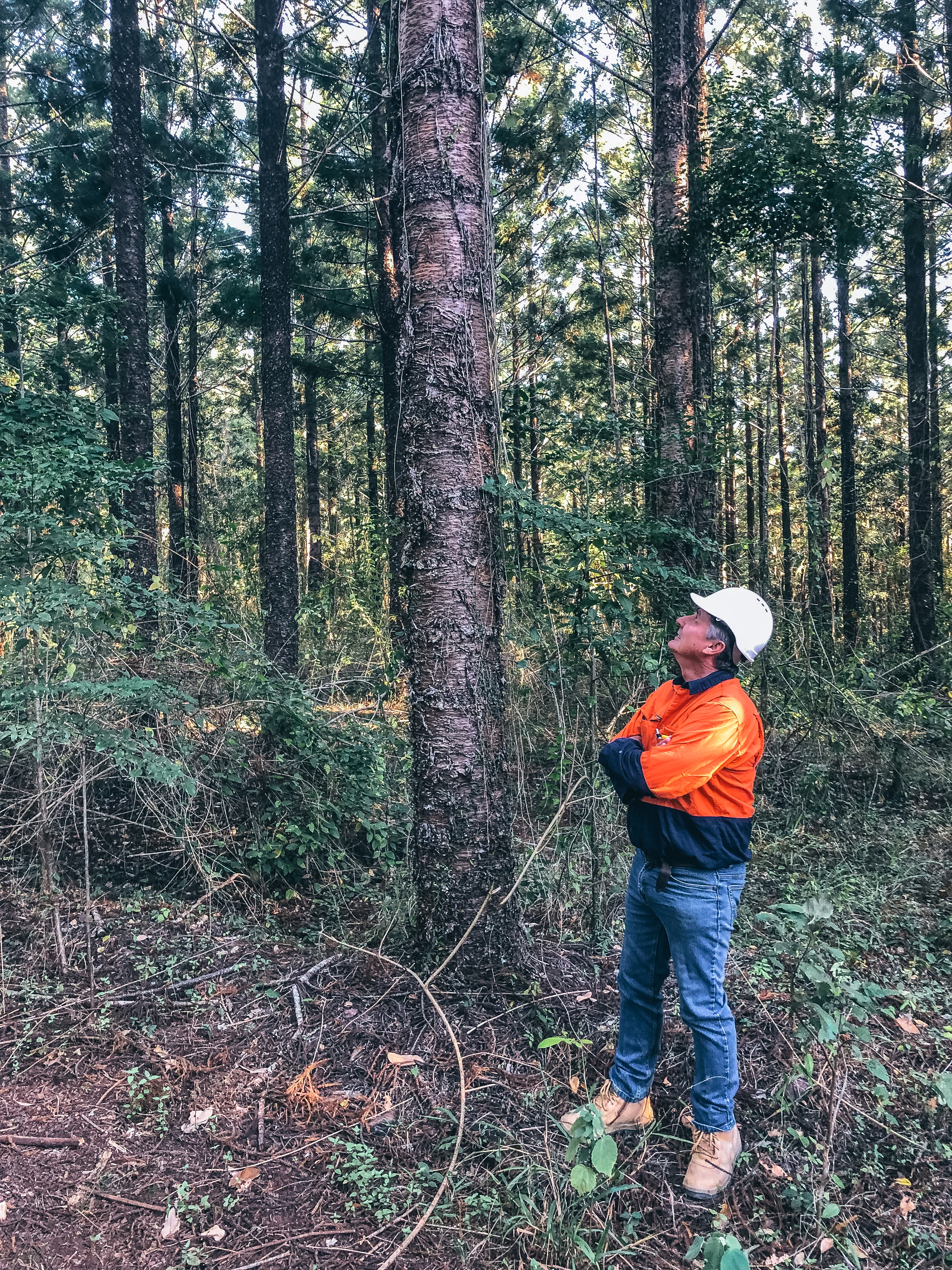 While they were initially occupied in the Mary Valley district, due to their skills in steep country site prep and ability to tip toe across swamps, they have worked in every forest in SEQ over the 28 years they have been engaged with us.
In 2003, the company branched into quarrying with the acquisition of a parcel of land they developed into Four Mile Sandstone near Gunalda. More recently, they have purchased roadmaking plant and equipment to facilitate this enterprise. This new division of their business was located conveniently close to our Toolara plantations, and eventually lead to their becoming a highly respected earthmoving/roadmaking contractor and supplier of gravel to Fraser Coast South and Mary Valley districts.
While earthmoving and quarrying now form the larger part of their business with HQP, they continue to operate a site prep excavator in SEQ.
HQP congratulates Brett and Jodie on achieving this milestone, and acknowledge their contribution to the continuous improvement of our business over 28 years.